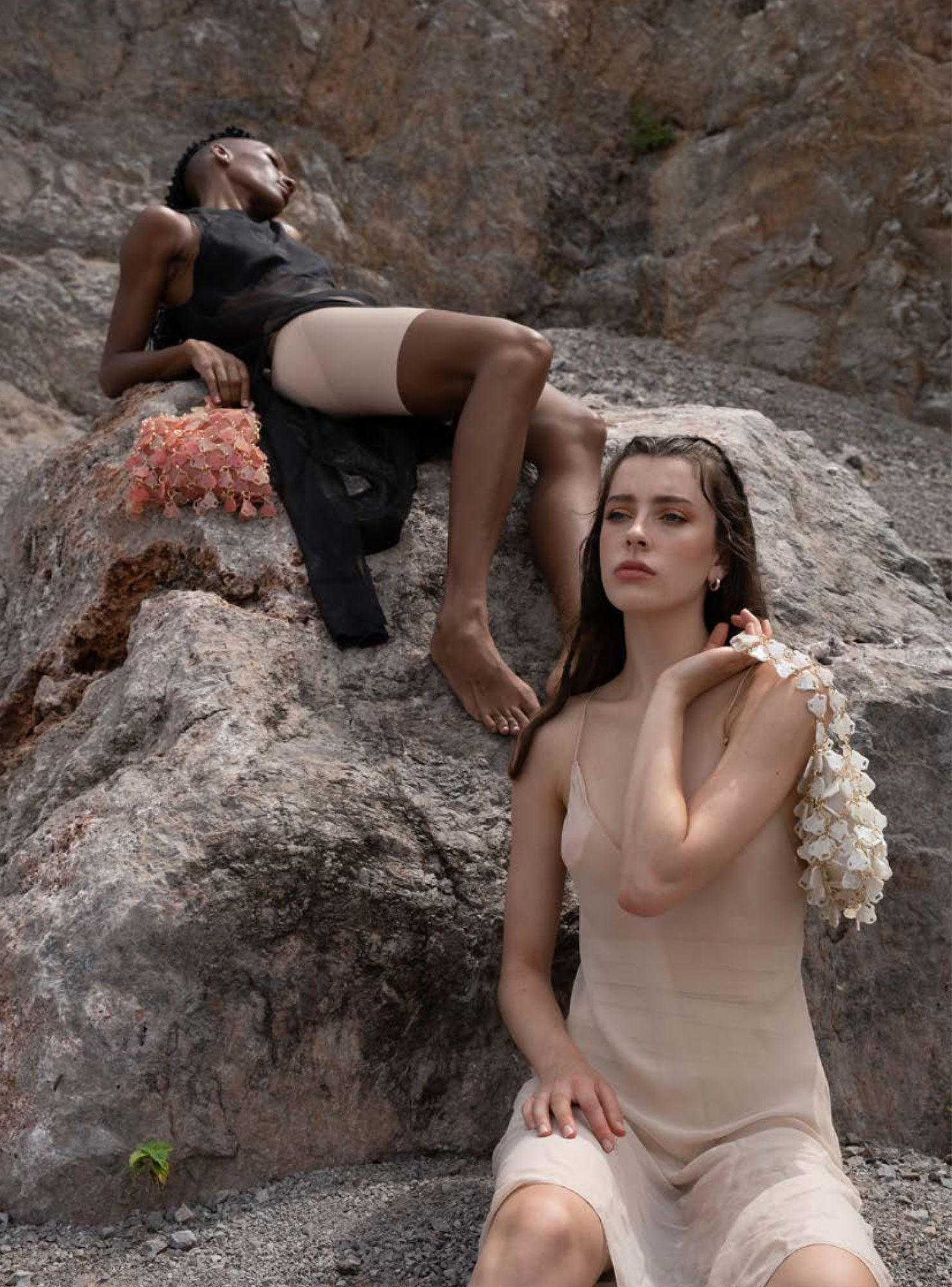 SENSATIONAL SPECTRUM
Since PIPATCHARA was first established to exist in the fashion industry, the brand soul connects to global acts to support the local community and global sustainability. Nature and living become the essential meaningful aspects of the brand.
"Sensation Spectrum" collection was inspired by light & sound sensation, the spectrum of nature ambiance recall which deep dives the wearer closer to the true self inner for unique styling expression with advanced signature techniques to address and cherish the femininity in every supreme move via the outfit silhouette.
With a total of 30 look approaches under the selected color palette; grey, navy, silver, black, olive green, light purple, black, white, and light pink. All spectrum of new colorways from Infinitude jewelry, the technique-wise displays possibilities of sustainable material to offer a stylish living harmony. Additionally, the signature contemporary Macrame advanced the outfit texture with high-end material showcasing beyond craftsmanship.
Let's sense your spectrum expression with SS23 Collection.