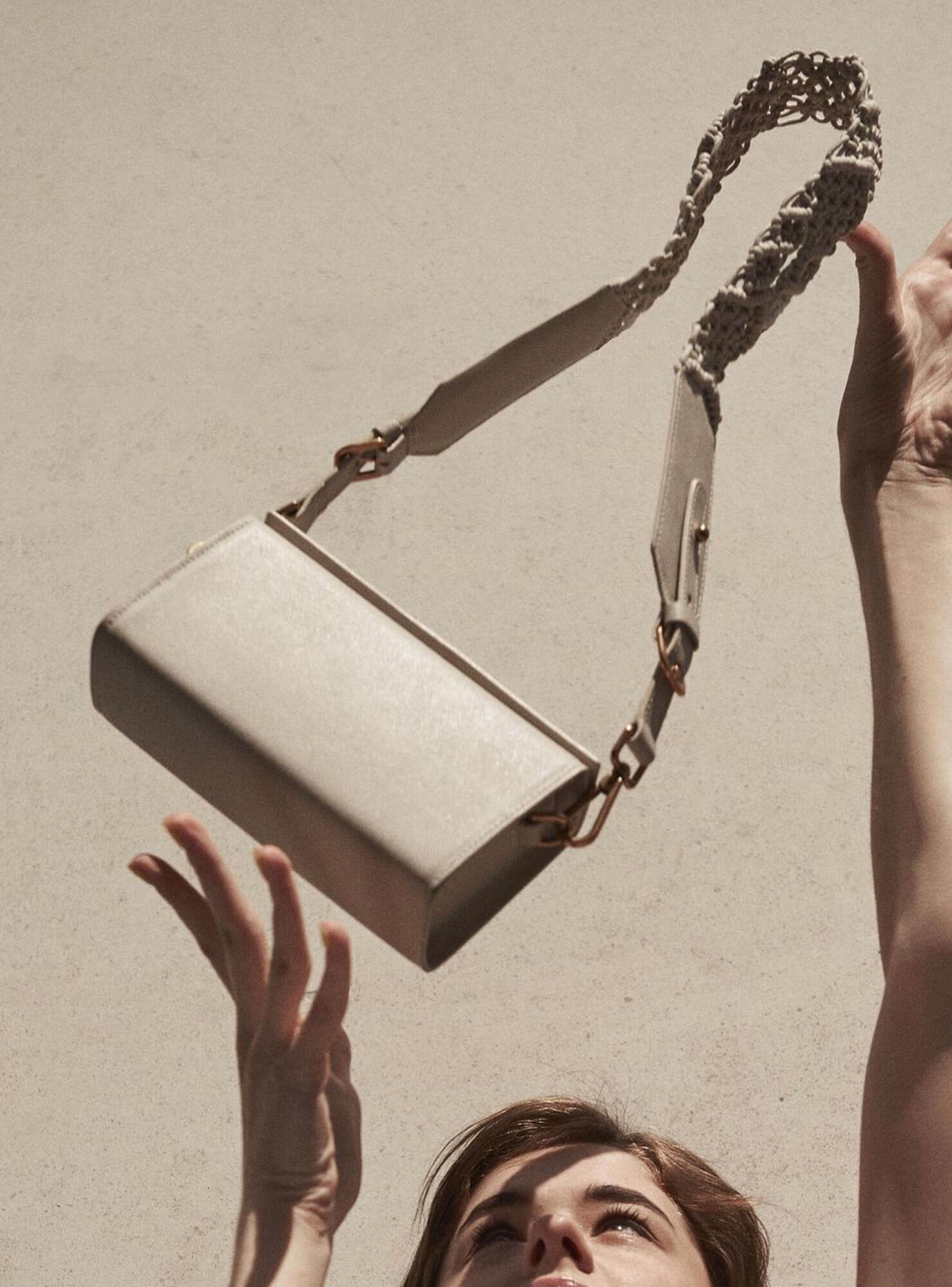 Holiday Collection 2018
PIPATCHARA's Holiday collection is inspired by Mae Hong Son, an isolated mountainous province in the Northern Thailand. We had a chance to meet with a group of young and talented local teachers who have potential to create a piece of art using their local knowledge and skills. We use Earth tone color palettes to represent the atmosphere of Mae Hong Son: brown soil, cloudy sky, green forest, as well as we use white color to represent the serenity of the city. 100% of SHAM Bucket bag's straps are weaved and knotted by this group of local teachers, who use their spare time to weave and earn extra income.
We also use 100% Calf italian leather mixing with Suede leather to create a stylish but practical handbags.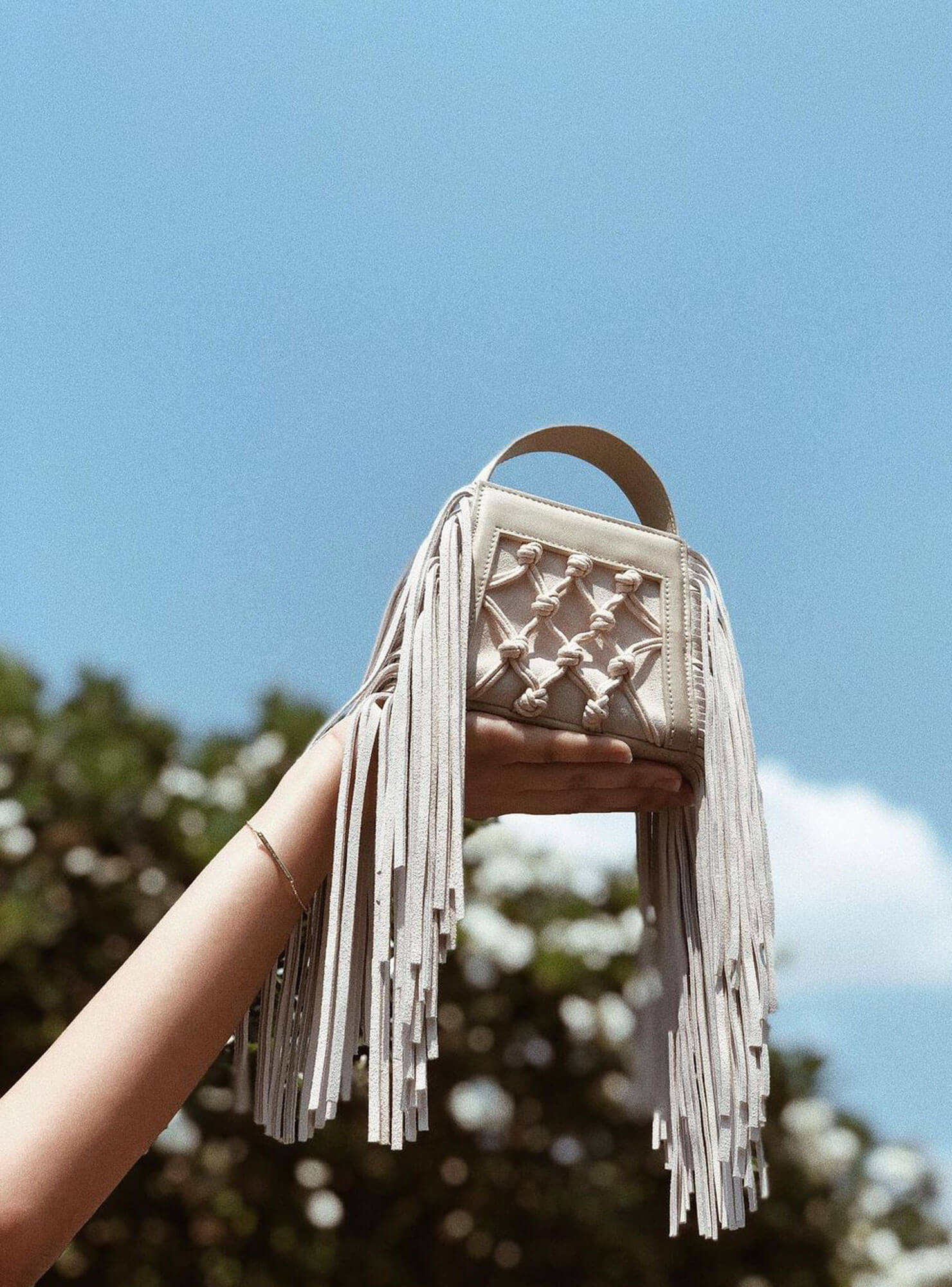 Collection 2018
PIPATCHARA 2018 collection is a collaboration between Pipatchara and her sister – Jittrinee. Both have a strong passion in the world of Arts and Crafts, especially the technique of "Macramé", an esthetic form of textile produced using knotting techniques, which was the primary inspiration for this collection. This debut is an example of integrating tradition with contemporary design. Such patterns require 100% hand-made work. Each of every bag is delicately made to exhibit the uniqueness of hand woven patterns, paired with well-selected quality leather to craft an art.