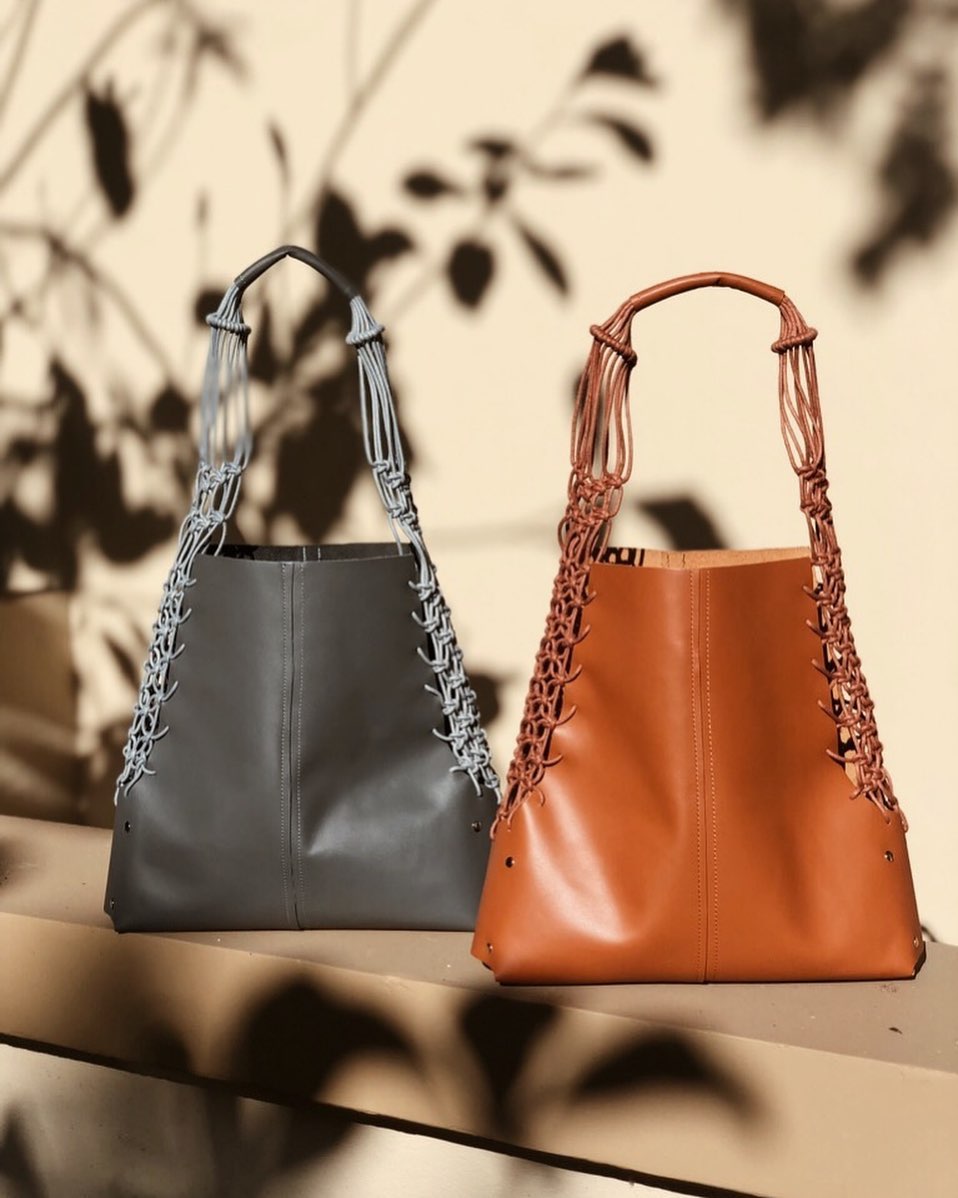 Holiday Collection 2018
PIPATCHARA's Holiday collection is inspired by Mae Hong Son, an isolated mountainous province in the Northern Thailand. We had a chance to meet with a group of young and talented local teachers who have potential to create a piece of art using their local knowledge and skills. We use Earth tone color palettes to represent the atmosphere of Mae Hong Son: brown soil, cloudy sky, green forest, as well as we use white color to represent the serenity of the city. 100% of SHAM Bucket bag's straps are weaved and knotted by this group of local teachers, who use their spare time to weave and earn extra income.
We also use 100% Calf italian leather mixing with Suede leather to create a stylish but practical handbags.